We Have 100K+ Happy Customers
OOTD(Classic White Organza Saree)
She's pretty and witty
She's life of a party
She enters all bright
Chirpy all day and night
You cannot pass by without knowing her
Cause she's on top of the world
slaying it with her fashion unfurled!

This stunning white embroidered organza saree is a showstopper.
VIEW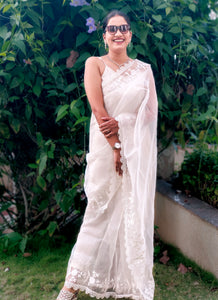 Karuna
Fully blossomed 'Kesara' flowers are shining like golden umbrella of Manmadha the king of love. Swarm of black bees and bunches of flowers are like quiver and arrows of Manmadha. It appeared as though Manmadha was at war with Gopikas in love.

Young women are showing their love leaving their shyness. White flowers of 'Karuna' tree appear to be loughing at them. Sharp blades of 'Ketaka' flowers are like Manmadha's weapons shearing hearts of maids in love.
View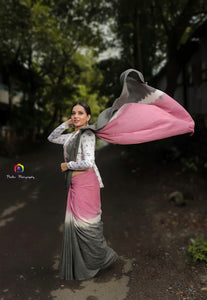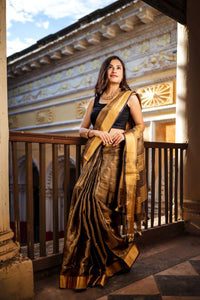 PUSHPA(ZARI TISSUE LINEN SAREE
One from our bestseller collection! This is a must have in your wardrobe!
VIEW
ECO-CONSCIOUS GIFT BOX COMBO(APAAPI x EMPOWERSTUDIO)
Regular price
Rs. 1,899.00
Unit price
per
Full details →
---
Share this Product
Blog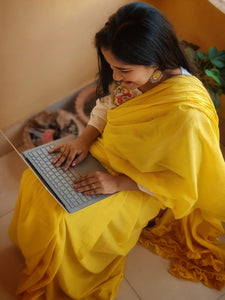 Are you feeling depressed and drained out while sitting at home, working in your pajamas or lounge wears? Finding it difficult to finish your to-do list? Are you also opening...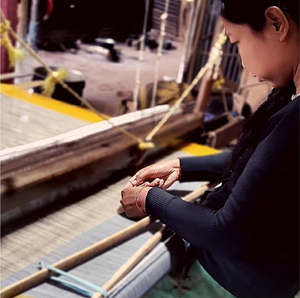 A recent visit to Assam had been quite stimulating for us. As a handloom enthusiast and promoter, we have always encouraged our associates, readers, and viewers to opt for handloom...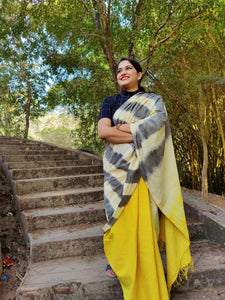 "It's not about the degrees, it's about the knowledge that you have."  Hey everyone, in this article, I am going to talk about how Apaapi started, and the things that...